L'ANSE-SAINT-JEAN
Shoreline Revegetation Assistance Program
A PROJECT FOR RESIDENTS, AT NO COST
The Fédération québécoise pour le saumon atlantique (FQSA) and the Municipality of L'Anse-Saint-Jean are pleased to introduce the shoreline revegetation program for the Saint-Jean Saguenay River, and it's absolutely FREE!
WHAT IS A SHORELINE REVEGETATION ASSISTANCE PROGRAM?
A revegetation assistance program allows citizens who are concerned about the quality of their environment to landscape their property with newly planted vegetation along the shoreline. This program covers 100% of the expenses, from the design of the landscaping plans down to the planting! This is a complete turnkey program offered by the FQSA and its partners to the citizens of the municipality of L'Anse-Saint-Jean.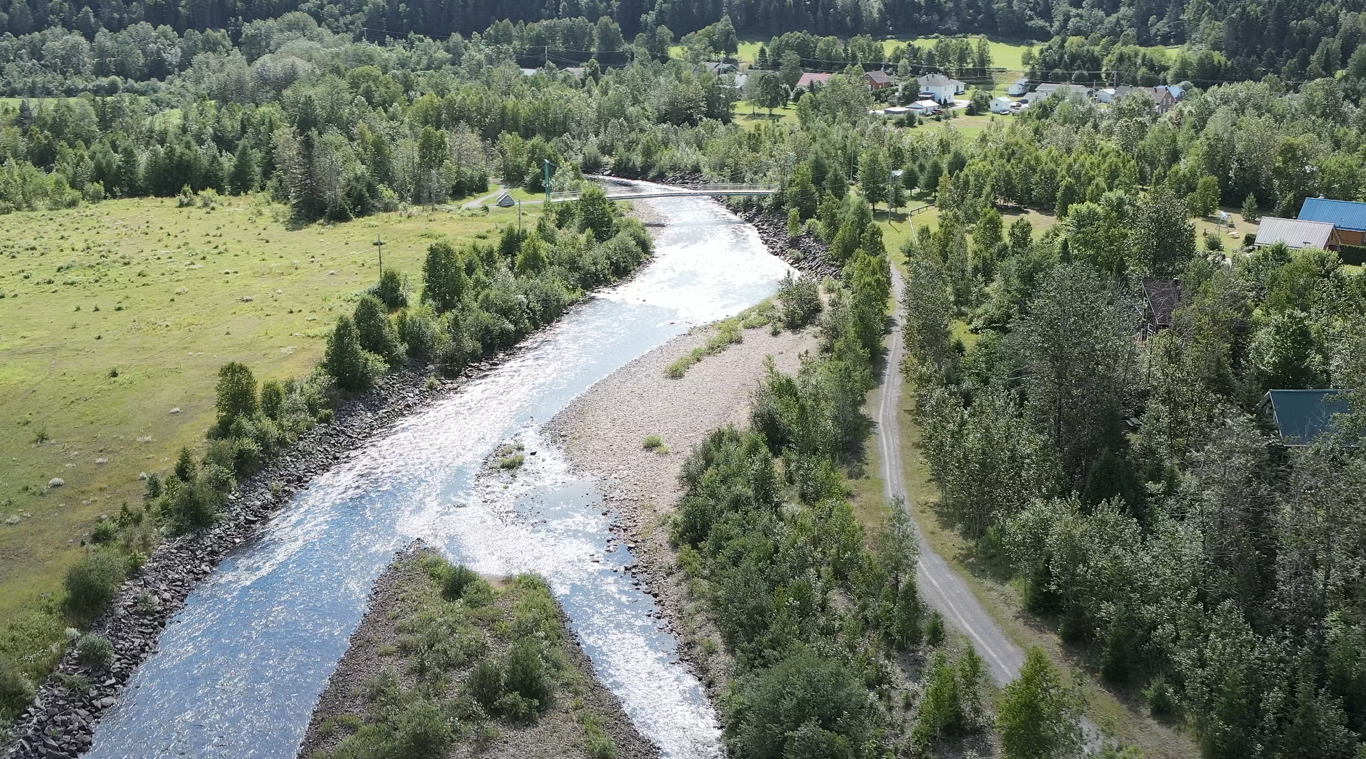 WHY PARTICIPATE IN THE PROGRAM?
Water quality is an important issue for the Saint-Jean-Saguenay River watershed and for the salmon population that lives there. Salmon in the Saint-Jean River have been in decline for several years and are greatly affected by the deterioration of their habitat. This is mainly due to the increase in water temperature caused by urban development and rock fill. Shoreline revegetation efforts are therefore essential to ensure good water quality and protect this emblematic species.
Riparian vegetation fulfills several important roles, including limiting excessive temperature rise in the water. It also serves as a barrier against soil erosion, a barrier against sediment runoff into bodies of water, a filter for nutrients and pollutants, a habitat for wildlife, a regulator of the water cycle and a natural windbreak.

By participating in this program and revegetating your shoreline, you will help protect salmon and preserve the water quality of YOUR river!
BUT WHAT IS A RIPARIAN BUFFER?
Riparian vegetation, or riparian buffer strip, refers to the transition zone from an aquatic to a terrestrial ecosystem and is essential to protect aquatic and terrestrial habitats and wildlife. It is defined as a vegetation strip along a river, lake or other body of water. It is also known as a "buffer zone". Under the Régime transitoire de gestion des zones inondables, des rives et du littoral (formerly the Politique de protection des rives, du littoral et des plaines inondables) a buffer zone is defined by the high water mark and should generally be 10 to 15 m wide depending on the gradient and height of the bank. To ensure that the ecological functions of lakes and streams are maintained, it must be composed of a diversity of herbaceous plants, shrubs and trees.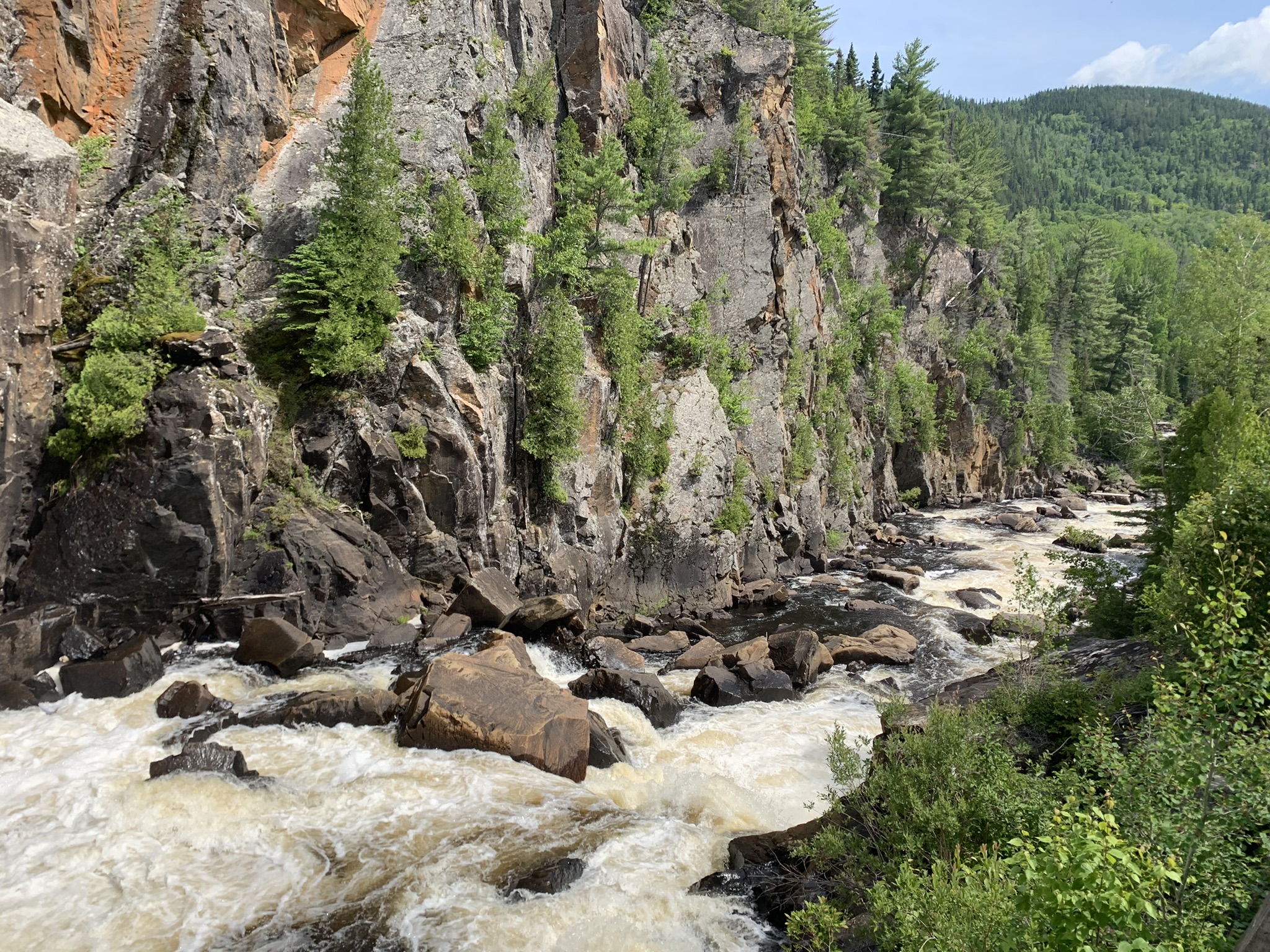 RELATED ARTICLE
To learn more about this program, read this article in Saumon Québec's magazine :
THROUGH THIS PROGRAM, YOU CAN BENEFIT FROM ALL OF THESE SERVICES: :
Creation of a personalized landscaping plan that meets YOUR needs

Purchase of plants (trees, shrubs and/or herbaceous)

Planting and implementation of the landscaping pla
To sign up:
Click here to fill out the form